No matter what kind of business you're in, we have a solution for you. Find out what you can expect from your Moore Control service.
When you choose Moore Control Exterminating Company you choose a program that addresses your business's specific needs. We'll start with a virtual instant inspection followed by a comprehensive, on-site inspection and deliver scientifically based, customized solutions that help provide unparalleled results to meet your exact needs.
All commercial accounts are called before service so that we come prepared to control and/or eradicate your pests. Integrated pest management (IPM) is a sustainable approach to managing pests by using all appropriate technology and management practices in a way that minimizes health, environmental and economic risks. IPM includes, but is not limited to, monitoring pest populations, consumer education, and when needed cultivation practices, sanitation, solid waste management, structural maintenance, physical, mechanical, biological and chemical controls.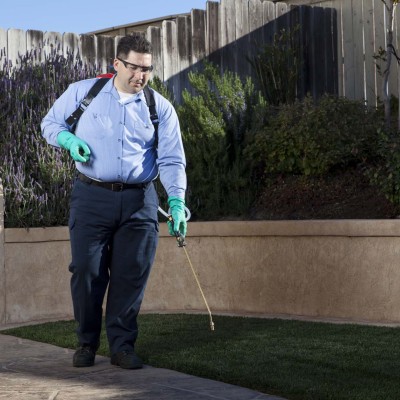 An effective IPM program can manage the risks from both pesticides and pests and protect human health by
• reducing student and staff exposure to pesticides
• suppressing pests that may carry vector allergens or disease pathogens
• reducing environmental pollution
Implementing IPM may also provide cost savings by
• reducing pest damage
• reducing unnecessary pesticide applications
• minimizing emergency repairs
• improving maintenance and sanitation
• reducing waste caused by infested food products
When pests are suspected, Moore Control's certified and experienced technicians will implement the following components of integrated pest management:
Communication. Whomever notices a problem should report it immediately to the school IPM Coordinator, who should then follow the order of reporting outlined in the policy.
Inspection. Our technicians will thoroughly inspect and evaluate each situation, beginning with the observations reported.
Identification. Once we have identified the pest (insect, rodent, or animal species), we will suggest a program to fit the circumstance to the IPM Coordinator.
Source elimination. Non-chemical procedures are always considered first. If there's a source that is attracting the pest, we will eliminate or create barriers to it, both interior and exterior.
Low-impact or minimum risk pesticides may be used as a control method and do not require notification; however, the law requires that we follow the label.
Spot treatments or limited pesticide applications will be done only after consulting the IPM Coordinator and providing 72-hour notification to staff, students, and parents.
Recordkeeping. Specific to schools, all required forms will be completed as required. Each school must keep records of pesticide applications on school property for three years from the date of application and for five years after applying pesticides for termite control. Moore Control provides these records. A pest control log book must be used to provide information to the school staff, IPM coordinator and our technicians. It should include accurate records and specific details such as date, time, and location of pest sighting; the name of the person who reported the sighting; and a description and number of pests sighted. All actions used to reduce or eliminate the problem are also recorded and must remain on file. 
Any and all pesticides and rodenticides to be used schools must be approved by the NJ Department of Environmental Protection Pesticide Control Program and applied by a Commercial Pesticide Applicator employed by a Licensed Pesticide Applicator Business. Moore Control meets all these requirements. Our expert applicators are certified in School IPM (category 13) as well as one or more of the following other categories.
CORE – (Safety)
7A – (General Household)
7B – (Termite and other wood-destroying insects)
7D – (Food Processing)
3B – (Turf/Lawn/Weeds)
We offers several services in order to keep your office pest free. Drawing from our decades of experience in pest control…
For commercial retailers, pest control is vital to protect both real estate and commodities, as well as the health of staff…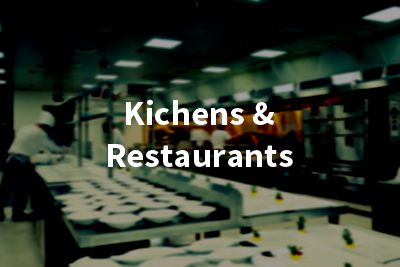 Pest problems are not only bothersome for restaurants and commercial kitchens, they can destroy the businesses…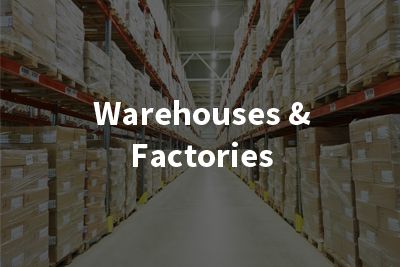 With constant traffic going through, warehouses and factories are particularly sensitive to pest problems…