Integrated Pest Management (IPM) is a sustainable approach to managing pests by using all appropriate technology and management practices in a way that minimizes health, environmental and economic risks. IPM includes, but is not limited to, monitoring pest populations, consumer education, and when needed cultivation practices, sanitation, solid waste management, structural maintenance, physical, mechanical, biological and chemical controls.
An effective IPM program can manage the risks from both pesticides and pests, and protect human health by:
reducing student and staff exposure to pesticides
suppressing pests that may carry or vector allergens or disease pathogens
reducing environmental pollution
Implementing IPM may provide cost savings and other economic benefits by:
reducing pest damage and liability
reducing unnecessary pesticide applications
minimizing emergency repairs
improving maintenance and sanitation
reducing energy costs
reducing waste caused by infested food products
To set up an IPM program, a certified and experienced technician should do a thorough inspection to evaluate the situation at each facility and suggest a program to fit the circumstance.
Components of an Integrated Pest Management (IPM) Plan:
Communication: Order of Reporting
Inspection:  The technician must evaluate each scenario and suggest to the IPM Coordinator a program to fit the circumstance.
Identification of the pest problem (insect, rodent, or animal species).
Source elimination and exclusion both interior and exterior.
Non-chemical procedures are always considered first.
Low-impact or minimum risk pesticides can be used as a control method that does not require notification, however the label must be followed.
Spot treatments or limited pesticide applications will be done only after 72-hour notification to staff, students, and parents, and after consulting the IPM Coordinator.
Forms (3): 72-hours, Emergency Form, and sign posting.
Schools – Integrated Pest Management (IPM)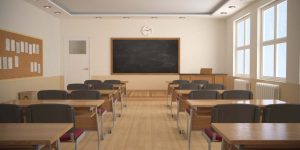 Inspection, Identification and Action Plan:  
A certified pesticide applicator should do a thorough inspection to identify the specific pest and discuss the source of the problem and a course of action to be taken.
Create a site map of interior and exterior conditions.
The certified pesticide applicator and school IPM coordinator should discuss correcting the particular problem and situation.
Note that not all pest problems require an application of pesticides.
The following are keys to a Successful IPM Program:
We all need to work together.
Communication is important
All school staff should be informed of the IPM procedures, including activities in the Pest Control Log Book.
IPM Coordinators need to communicate with their pest control provider
Make use of the knowledge of Certified Pesticide Applicators who are experienced with different aspects of pest control.
IPM Coordinators need to communicate with their school principal
There is a shared legal responsibility to ensure that the use of any pesticide products used can be justified.
The IPM Coordinator can make use of tools available on-line from the DEP, and the experience of your pest control company to put together the necessary information for a proper IPM Program.